How to use our central login system
We use a central login system which has common password for all our sites. (except MMS). We try to make the login experience just like any other site. The main difference is that you get redirected to our central login website, you enter your username and password, and then you get redirected back to the site you want to log in to.
If you experience problems following the instructions below, please send us a message on our contact form
• How to get a password    • How to log in with your password
1. How to get a password
The same login website (and the same password) is used by SriChinmoy.org, SriChinmoyCentre.org, SriChinmoyLibrary.com, RadioSriChinmoy.org, SriChinmoy.tv and our city meditation sites. If you got a password for one of those sites after they started using the central login website, then you don't need to get a new password.
You can get a password by going to the Request new password page. (Note: if you have already been sent a mail with a login link, you can skip this step)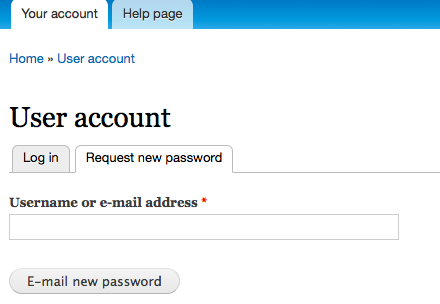 There, you can enter your username (the same as your mail/MMS username, NOT your full name) and an email containing a password reset link will be mailed to you. If you do not get a message, it is most likely because we do not have a valid email address for you - please send us a message on our contact form with an email address you can be reached at.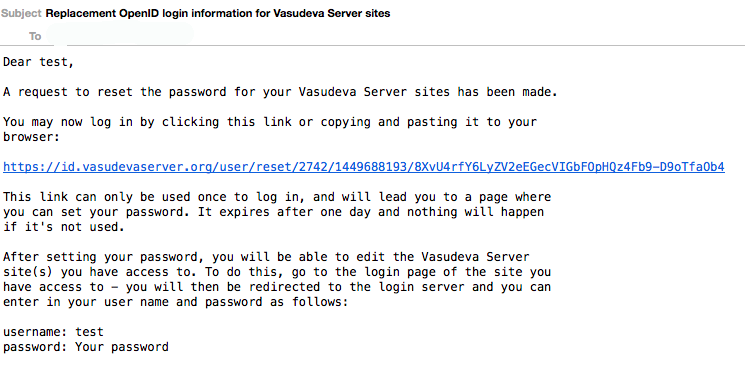 Clicking on the link in the email will take you to this page: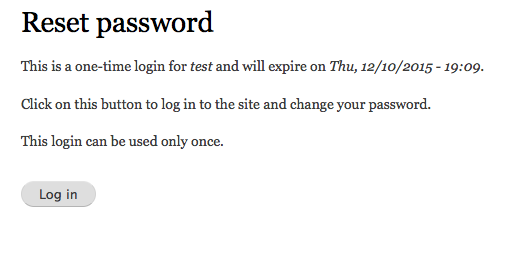 Clicking on 'Log in' will take you to a place where you can set your new password. You can also update your email address here - please add an actual email address, not MMS. This mail is only used in case you need to reset your password.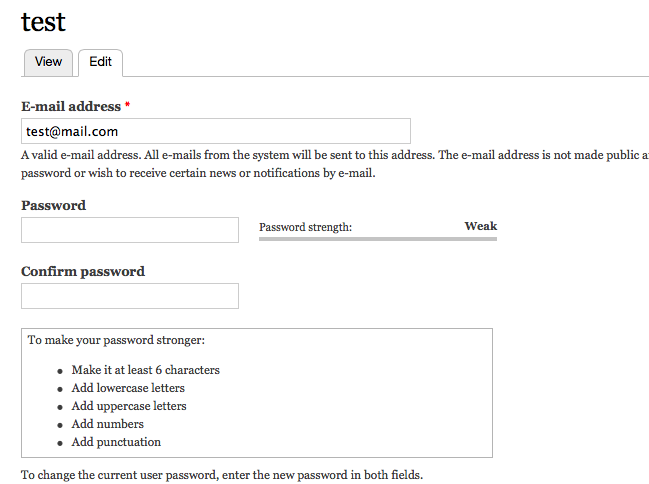 2. Logging in using your new password
On the login page of your site (you can use either www.yoursite.com/user or www.yoursite.com/wp-admin, whichever you are more comfortable with), you will get a message saying that you are being redirected to the login server (note that initially this might quite take a few seconds).
You will then be redirected to our login site (id.vasudevaserver.org) to put in your name and password. Your username will always be the same name you use on MMS.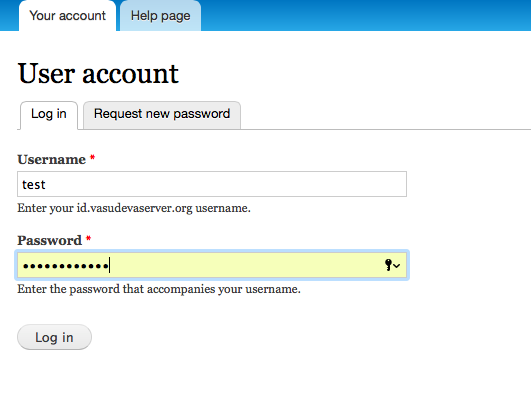 Once you log in successfully for the first time, you will be asked whether you want to always log into this site or just this once. It's safe to select always.
Then you will be logged in and returned to the site where you wish to work.
Notes
Very rarely, you might get a 'Server dropped the connection' message when going through the login process. Hitting the 'back' button on your browser and then trying again should fix it.
The login is managed by a system called OpenID, which creates a special URL for each user. You can actually use the full OpenID url to register to many sites, but we would ask you to please restrict it to sites managed by Vasudeva Server. There is a possibility that if you inadvertently use your OpenID to log in to a malicious site, you could compromise your access to all the other sites you have access to.